Turkey talk is far from over with American Thanksgiving about a week away! Experienced hunters know just how difficult it can be to get your hands on the perfect turkey. If you find they're putting up a fight or simply not making an appearance during the hunt, it may be time to reevaluate your strategy. Today we'll take a look at the best turkey decoys before you test them out for yourself!
What is a Turkey Decoy & How Do You Use Them?
If you're new to hunting, you may not be very familiar with decoys yet. They're used to lure in the turkey, allowing you a higher chance of bagging one during your hunt.
Selecting the right decoy is crucial because you don't want to spook them! Each turkey will react in a different manner so it's also important to know what type you're going after. You'll either be hunting 'Toms', 'Jakes' or 'Hens'.
Toms – Any turkey over the age of two. The best plan of attack is to place a 'Tom' and 'Jake' decoy facing each other to make it appear as if they're fighting. If you put too many 'Jakes' it could appear intimidating and scare off the turkey.
Jakes – These turkeys are around one year old and they could be easily frightened by decoys that look as if they're fighting. Stick to one male decoy or a 'hen' decoy to introduce a mating scenario.
Hens – Hens are generally the most used decoy, as they can be used to attract all types of turkey.
What to Look For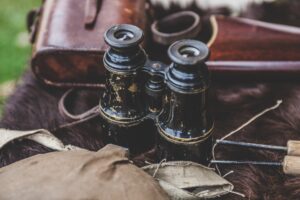 Go for realistic options:
The best turkey decoys are ones that look like the real thing! After all, you wouldn't mistake a cheap cut out for a real person, so you shouldn't expect a turkey to believe it's seeing one of its own unless it looks like it. Turkey's are known for their excellent eyesight as well so if it isn't good enough to fool you, you should keep looking.
Durability:
When choosing your decoys, you'll want to assess how durable they are in relation to the price. Cheap decoys may last a few years, meanwhile, the more expensive ones may only last a season or two. Don't simply go off the price but look at how they're constructed to make a decision for yourself.
Size is important:
Going hand in hand with how realistic your decoy is, is the size. Choose decoys that are relatively the same size as a real turkey. Larger decoys should be avoided as they are heavier and therefore not as portable and can drag on the ground or bump against things, causing unwanted attention. Stick to a realistic size for success.
2D vs 3D:
While 2D decoys may work in some circumstances, you're better off leaving it behind or choosing a 3D option. 2D decoys reflect light, only work with a specific angle and will generally either get destroyed by the real turkey or scare them off entirely. It's always best to invest your money in a decoy that will provide the best results long term.
Movement & poses:
Adjustability and movement is another key aspect of a good turkey decoy. It needs to be able to react to wind and move accordingly. Your setup may also change and vary depending on the environment in which you're hunting. That means you should ensure your decoy has some flexibility!
The Best Turkey Decoys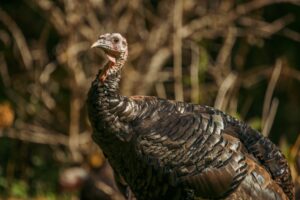 Any experienced hunter will see the value in these decoys. As one of the only companies that use paint that reflects UV light as real feathers would, these decoys are a no-brainer! Of course, they come at a higher price point so it may not be best for those just starting out.
This is one of the best turkey decoys because of its value! While it isn't necessarily cheap, it will last you for years, is extremely realistic and is easy to transport when fully or partially deflated. High winds may cause it to move slightly but it hits all other checkpoints when selecting a great decoy!
Ask anyone for a good turkey decoy and they'll tell you about Miss purr-fect. It offers a three-in-one pose, the head and neck can be adjusted, they're easy to transport and realistic. Keep in mind that they're not quite as realistic as some of the others but generally a solid choice.
This set is perfect for beginners in need of decoys. They come as a set of two, are lightweight, collapsable and have a detailed paint job. When it comes to how realistic they look, they aren't the best but they'll get the job done. The two for one deal is a strong selling point and many have found great success with these decoys!
It's Turkey Time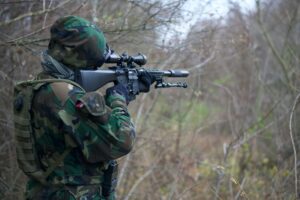 With expert information and the chance to see the best turkey decoys on the market, you're just about ready to bag your bird! Before you head out, don't miss out on these turkey hunter must haves and wild turkey recipes.
LandPass is a free app that connects adventurous explorers with landowners who have exclusive land for you to hunt on. Contact us to learn more.